Rescheduled Tour of 17 Mile House
Tour of 17 Mile House on

Saturday, September 16,

2017

at 2:00 pm. 
Garry O'Hara will be leading the tour and there will be plenty of time for questions and discussion. 17- Mile house is located at 8181 S. Parker Road, Centennial, CO 80016.  17 Mile House is a 155 -year old farm which served as an important resting stop for pioneers traveling on the Cherokee/Smoky Hill wagon trails in the 1860's.
Sign up for History Camp
http://historycamp.org/colorado 
Changes were made in the Aurora Historical Society Bylaws- you can download a copy here.

  AHS – Edit 2 jh 110216 Without Markup PDF2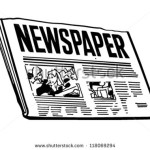 You can now access the newspapers from the Aurora History museum link or Colorado Historic Newspaper site. The Aurora Democrat is online from 1909 to 1946.
https://www.coloradohistoricnewspapers.org/cgi-bin/colorado?a=cl&cl=CL1&sp=AUD&e=——-en-20–1–txt-txIN——–0-
https://www.auroragov.org/things_to_do/aurora_history_museum/aurora_history/research/
Aurora Historic Newspaper Digitization Project
If you would like to donate to this historical project Please click on the link for a copy of the coupon.   Digitization_to print
Update: 9 reels are now online check it out at https://www.coloradohistoricnewspapers.org/
The digitization of Aurora's historic newspapers is a collaboration of many groups. Donations have been made by the Historic Preservation Commission and the Aurora Historical Society. We have also applied for three grants, one from Daughters of the American Revolution (NSDAR), one from the Colorado Historic Record Advisory Board (CHRAB), and one from the Colorado Statewide Internet Portal Authority (SIPA) to help pay for the digitization. It costs about a $1.00 a page to digitize the newspapers. Historic newspapers are the most utilized resource in the Museum archives, as few other resources exist from the first half of the twentieth century; however, access is available only by appointment, and Museum staffing shortages make it difficult to accommodate research requests in a timely fashion. Additional challenges facing researchers include an unreliable microfilm reader with an inoperable print function and torn microfilm reels. Through a collaboration with the Colorado State Library and the Colorado Historic Newspapers Collection, this project will provide free online access to searchable, digital copies of early Aurora newspapers. This will open the Museum's holdings to a wider audience and heighten interest in local history, allowing individuals of all ages the ability to research the Aurora area. Museum staff will also have much easier access to the information and can disseminate more thorough historical research through its exhibitions and programming.
Through a collaboration with a digital assets management system called Colorado Historic Newspapers Collection (CHNC), these microfilmed newspapers would be scanned, indexed, and mounted on the CHNC newspaper server. This collaboration would provide free online public access to the newspapers in a fully searchable format, which would result in increased usage of this valuable historic resource.
Although copyright regulations restrict online publication of newspapers past 1923 without publisher permission, the Aurora History Museum obtained consent to digitize the local Aurora newspapers. The Aurora Media Group, owner of numerous current publications in Aurora and the rights to many of its historic publications, provided approval for this project.The cost to digitize The Aurora Democrat from 1909-1955 is almost $20,000. The first 1,200 pages have already gone for digitization and should be complete early in 2016. Grants will cover the next 9,000 pages, and we are hoping to fundraise approximately $7,600 to digitize the remaining pages of the Aurora Democrat. Once digitized the newspaper will be available to anyone with online access. We hope to continue until all of the historic Aurora newspapers are digitized. We are launching a dollar per page coupon drive as well as other fundraisers, so please stay tuned for more information in the coming months.
 IT'S TIME TO PAY YOUR 2017 MEMBERSHIP DUES
On January 1, 2017 it is time to send your dues payments for year 2017 to Michael Lockwood 1629 Galena Street, Aurora, CO 80010.  Our membership dues come due in January each year now and with the New Year arriving please send your dues payment.
Memberships
Family                                       $15.00
Contributing                              $30.00
Business/Corporate                 $200.00
Life                                           $200.00
Newsletter mailing              $5.00
Because of the increased costs of postage and printing, we are asking that you add $5.00 to your membership cost if you wish to have the newsletter mailed to you.
Mission Statement
 The Aurora Historical Society of Colorado seeks to preserve the past and promote the history of Aurora for future generations through education, outreach, and stewardship.
The mission of the Aurora Historical Society shall be to bring together those people interested in history and especially in the history of Aurora, Colorado.  Understanding the history of our community is basic to our democratic way of life, gives us a better understanding of our state and nation, and promotes a better appreciation of our American Heritage.  The Society's major function will be to educate the citizens of Aurora regarding its history and to discover any material, which may help establish or illustrate the history of the area.  The AHS will disseminate historical information and arouse interest in the past by publishing historical material in the newspapers or otherwise; by holding meetings which include pageants, addresses, lectures, papers, and discussion; and by using the media to awaken public interest.
Save
Save
Save
Save
Save
Save
Save
Save
Save
Save
Save
Save
Save
Save
Save
Save
Save
Save
Save
Save
Save
Save
Save
Save
Save
Save
Save
Save
Save